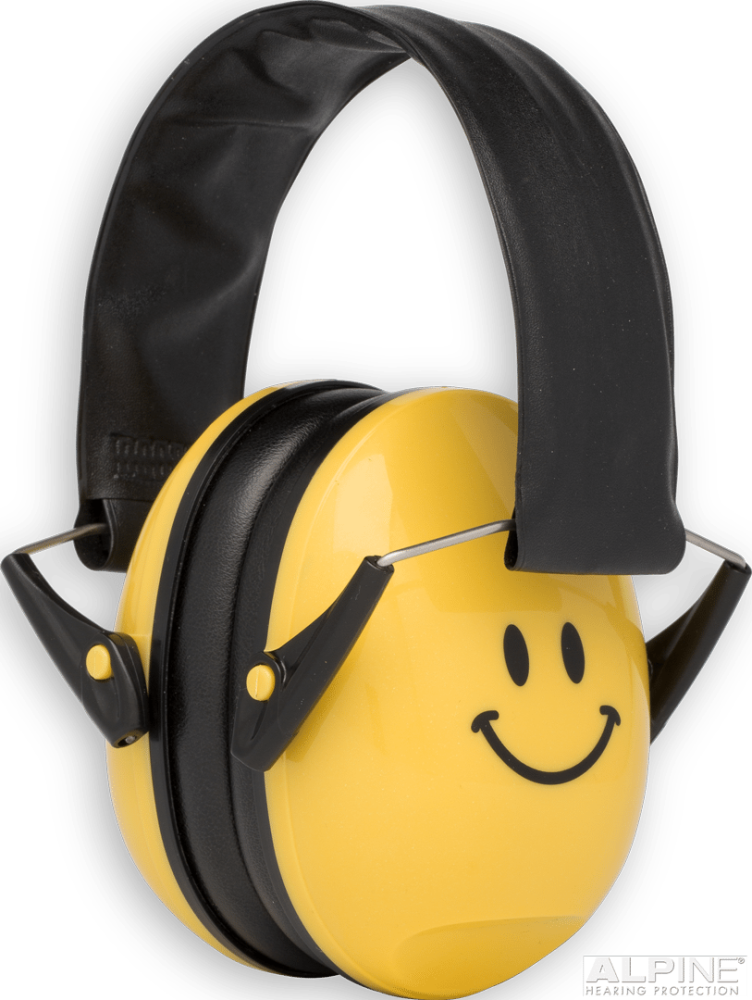 Smiley Alpine Earmuffs for Kids
Flat Rate Shipping
NZ wide shipping $6.95.
Free shipping on all orders over NZD$60!
---
Alpine Muffy™
COOL EARMUFFS FOR KIDS: NEW SMILEY FACE DESIGN IN HAPPY YELLOW.
Children are too often exposed to too much noise, which is too loud for them. Research has indicated that 1 out of every 8 children is left with permanent hearing damage because of this. Loud noise can also overload young children, causing them to be stressed or have trouble concentrating and sleeping.
The Alpine Muffy has been especially designed for the ears of small children and can be used in various noisy situations, such as parties, parades, firework displays, car and motor races and concerts. The adjustable headband covered in soft fabric fits any child's head so they won't grow out of it. For kids 2 years and over. Children under 5 should be supervised while wearing these.
Unique product features
● Very comfortable because of its soft headband
● Adjustable size, fits any child
● Foldable, easy to take with you/store
● Robust and durable, very high quality
● Dutch design
● Easy to clean
● SNR value of 25 dB
Attenuation values Alpine Muffy in decibels Hz 63 125 250 500 1000 2000 4000 8000 dB 13.3 13.1 15.3 22.7 31.9 33.8 36.8 28.6 Attenuation values measured by PZT according to EN 352-1: 2002 (DIN EN 352-1: 2003
---
Share this Product