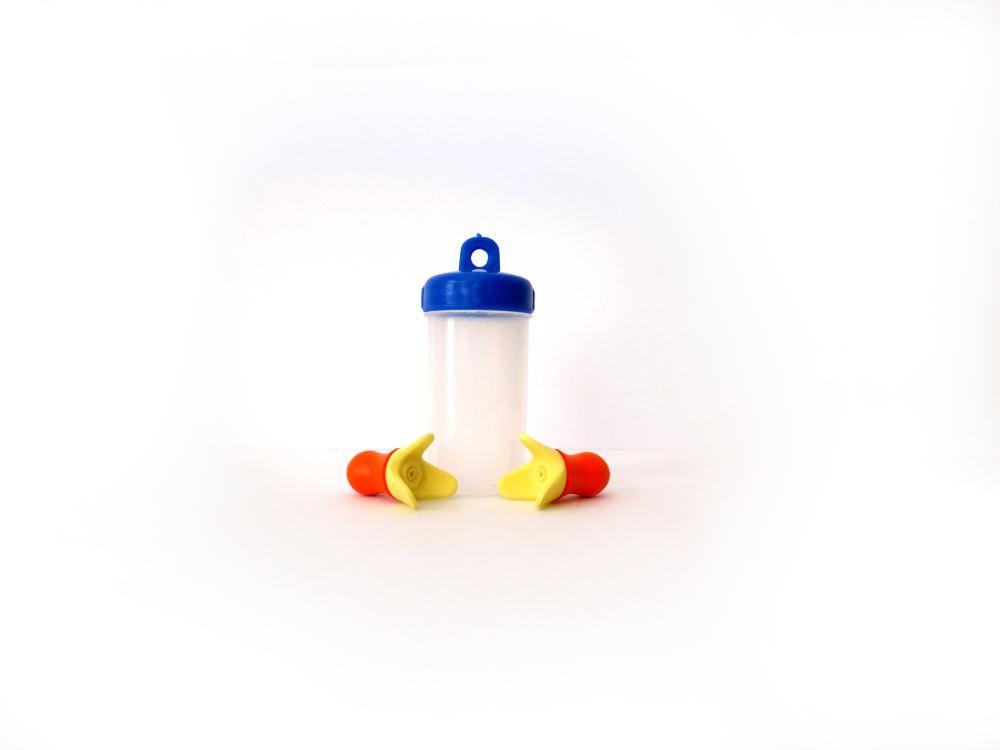 SilentEar reusable earplugs
Flat Rate Shipping
NZ wide shipping $6.95.
Free shipping on all orders over NZD$60!
---
SilentEar earplugs have one of the highest NRR of any reusable earplug anywhere in the world. With a NRR of 32 these earplugs offer unbeatable effect and value for money.
SilentEar reusable ear plugs are designed to fit well into the ear canal and reduce noise across all sound frequencies. This means Silent Ear is an excellent choice for blocking motor cycle noise, snoring spouses and general noise protection. Most importantly, SilentEar is the one of the most effective reusable noise reduction ear plug made; at NRR 32 it offers significant noise reduction. Additionally with proper care these ear plugs last for months or even years, making SilentEar one of the most economical reusable earplugs you can buy.
Silent Ear reusable ear plugs are made of a soft and tough pre-molded silicone rubber shell that is filled with a sound-deadening silicone gel for superior performance and comfort. This patented structure gives Silentear its incredible NRR 32 rating.

There really is nothing like SilentEar reusable earplugs: a great choice for daily wear in demanding environments. SilentEar ear plugs are great for motorcycling and other applications requiring helmet wear. The low profile flanges help to position the ear plug properly in the canal and give you an easy to use handle for removing the earplugs.
SilentEar Reusable Ear Plugs Features and Benefits:
The patented structure consisting of a durable outer shell of soft, yet tough silicone rubber, filled with sound-deadening silicone gel inside gives SilentEar one of the the highest ratings of any reusable earplug in the world today (NRR 32)!
It is hypo-allergenic and made from non-toxic materials.
Low-profile fit makes SilentEar easily fit under helmets for motorcycling.
Low-profile fit with clear or yellow flanges. 
No-stem design lets most people comfortably use SilentEar for sleeping.
Three-point flange design makes SilentEar easy to grasp and remove from the ear.
Washable with ordinary mild soap and water.
With proper care, SilentEar can last for many months of daily use, making SilentEar an economical alternative to most other ear plug choices.
Durable carry case provided with every pair of SilentEar Reusable earplugs. Container does not come with metal ring.
Available in 
Small size clear flanges
Average size clear flanges
2 size trial pack clear flanges with 1 pair small and 1 pair average
Small size yellow flanges
Average size yellow flanges
Small size corded with yellow flanges
Average size corded with yellow flanges
Average fits most adults and small is for children, teenagers and women and men with smaller ears. If you are unsure of your size try the 2 size trial pack for correct fitting. Available in Average (most adults) and Small (teenagers, women and men with smaller ears)
---
Share this Product