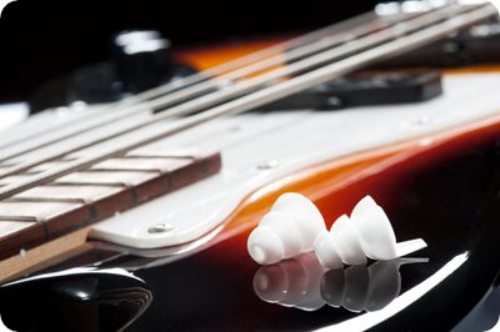 Pacato High Fidelity Earplugs from ACS
Flat Rate Shipping
NZ wide shipping $6.95.
Free shipping on all orders over NZD$60!
---
Pacato ready-to-go earplugs from ACS.

Pacato from ACS represents a leap forward in ready-to-go hearing protection for anyone that's exposed to excessive noise. Featuring the same design features that have made the ACS PRO series so successful the Pacato now brings a near flat response and the most natural sounding filter to a universal eartip that you can use right away. Pacato comes standard with two sizes of tips and a carry pouch. Comfortable and discreet the Pacato plug offers the most natural sound of any generic fit earplug in its class. With Pacato you can hear what you need to hear with clarity and easily converse and communicate without putting your hearing at risk.

The Pacato is one of the most discreet universal-fit plugs available with a flush fitting filter that enables the plug to sit comfortably in the ear with no protrusion making them ideal for use under headwear or in any situation where discretion for the wearer is desired.

Offering an average of 19dB protection the Pacato is suitable for use in most amplified music or other loud noise environments keeping your hearing safe from damaging exposure to excessive noise but ensuring that you stay involved in the performance. Using Pacato earplugs you can enjoy your music at a level that suits you without losing the fidelity of the sound as you might with foam earplugs. The Pacato allows you to hear what's going on and communicate clearly with others so you don't feel isolated from the music, the atmosphere or the people to keep your hearing safe from harm.

Engineered to significantly reduce occlusion to create a natural sound meaning you won't hear your own voice boom in your head. The Pacato is vented to allow sound to pass both ways which means that remaining sound can escape directly through the filter providing one of the most natural sounding earplugs available.

The Pacato also offers resilience to moisture and wax build up and the filters and plugs can be cleaned to keep them performing for years to come.
---
Share this Product