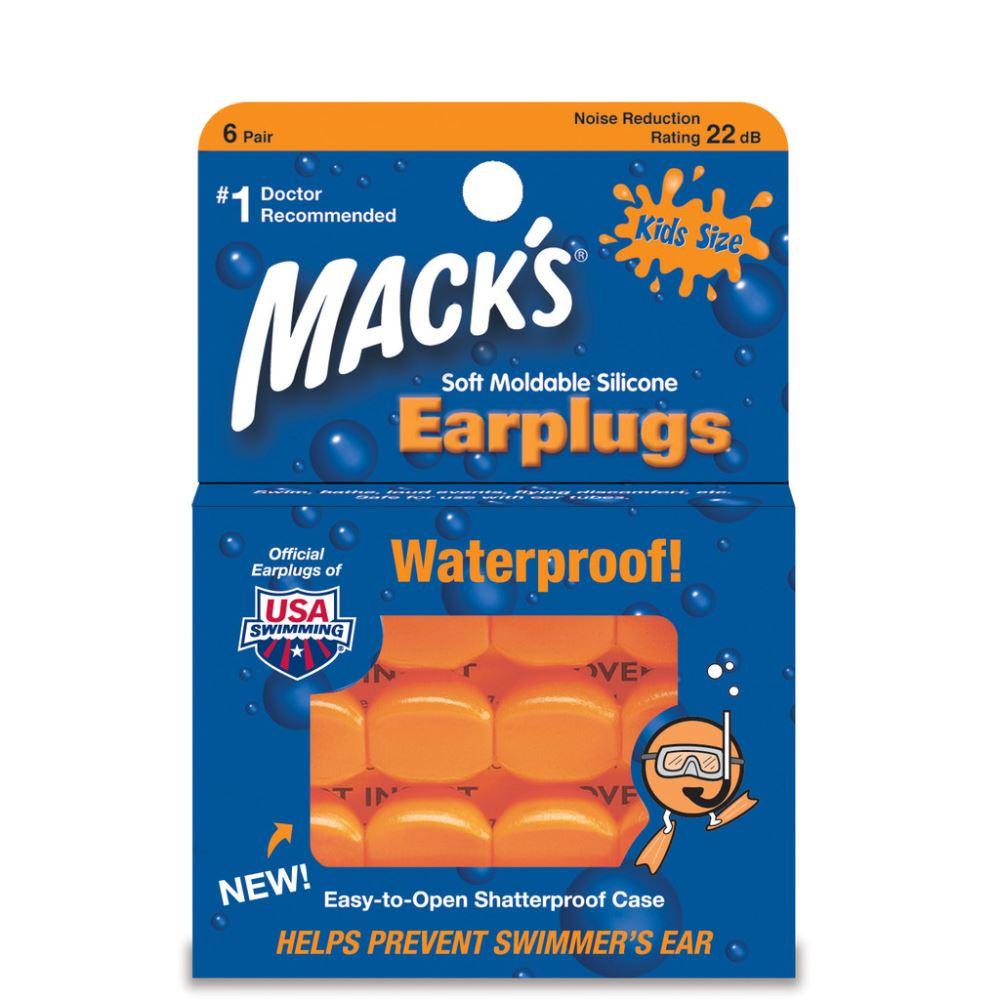 Macks silicone putty for kids
Flat Rate Shipping
NZ wide shipping $6.95.
Free shipping on all orders over NZD$60!
---
Macks pillowsoft silicone putty earplugs for kids.
See instructional video.

Are your kids learning to swim? Get them some kids size pillowsoft earplugs!

The same great pillowsoft product from Macks in kids size these silicone putty earplugs are the ultimate in earplug comfort because they mold to the unique contours of any ear providing a custom fit every time.

Use Mack's Pillow Soft silicone earplugs to effectively seal out water and guard against swimmers ear. These earplugs also help relieve discomfort when flying and guard against damage from loud noise.

Protect your kids ears with these non-toxic, non-allergenic earplugs.

Mack's kids size earplugs are larger and safer than other kid's size earplugs so they effectively block water and can fit all kids ear sizes. The bright orange colour is fun for kids and easy for adults to see. Each pack has six pairs that can be reused and they come in a handy plastic carry case.    
---
Share this Product