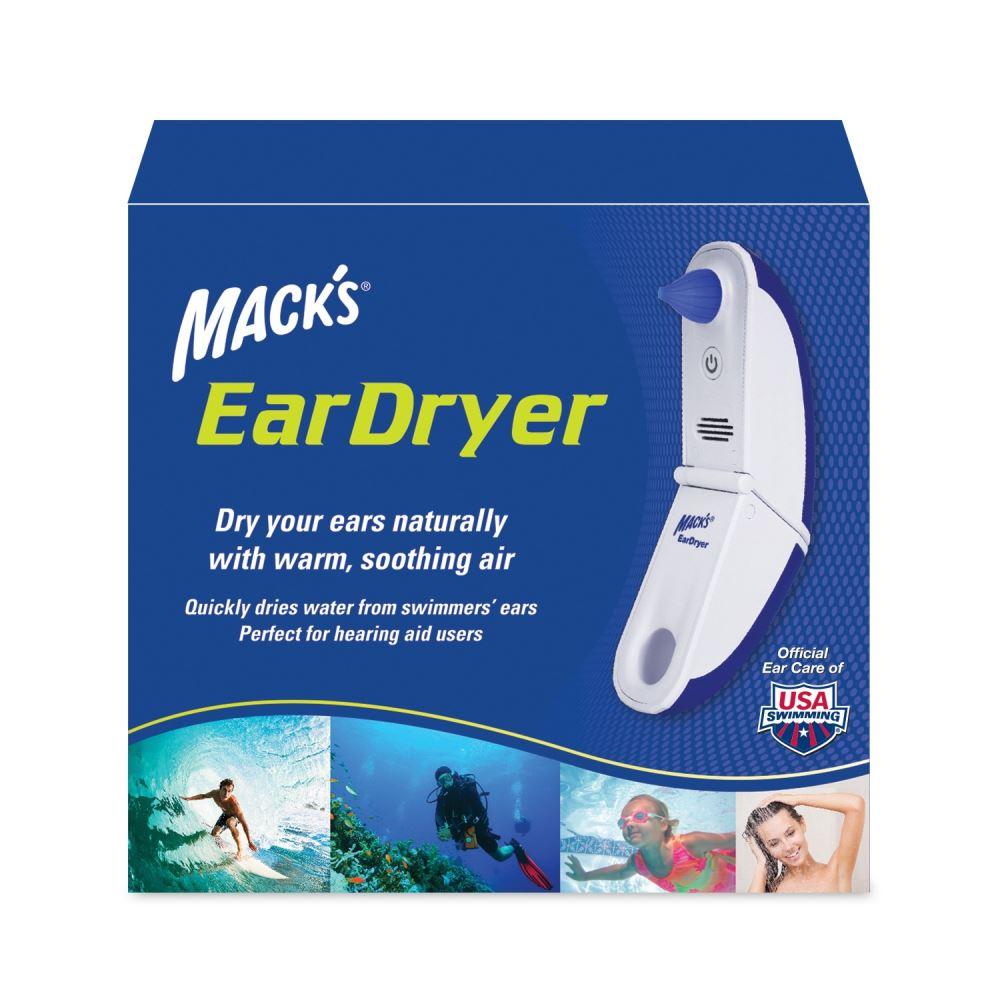 Mack's EarDryer
Flat Rate Shipping
NZ wide shipping $6.95.
Free shipping on all orders over NZD$60!
---
Mack's EarDryer
Invented by an ENT doctor to safely and effectively dry the ear canal where bacteria and fungi can grow.
Dries water from swimmers' ears in about one minute
Provides controlled maximum temperature, airflow, cycle time and noise volume
Safe and comfortable for all ages
Removes moisture buildup behind hearing aids, providing a more secure fit
Eliminates the need for ear drying drops and unsafe cotton swabs
Doctor recommended for use after swimming, bathing, water sports, scuba, hearing aid use, etc.
Folds shut for convenient storage and travel
Includes 4 color-coded, washable earpieces for better hygiene between multiple users
Cordless (requires 3 AA batteries)
Imported from the USA this is the gold standard in after water ear care and for sweat build up when using hearing aids. Designed by an Ear nose and throat specialist to gently, safely and effectively dry the outer ear canal where bacteria and fungi can grow, helping prevent swimmer's ear. Use after swimming,bathing, water sports and hearing aid use. This neat little device from the clever folks at Macks is a gentle warm air ear dryer. It's a safe, comfortable, natural and easy way to keep your ears dry!
If you or your kids are prone to ear infections and you want to avoid the dreaded swimmers ear this is a must have especially if your kids don't like wearing earplugs. Great for kids with ear infections who are wearing grommets and need to be careful about getting water in their their ears. For the older folks wearing earplugs or hearing aids regularly can make your ears sweat! Dry out your ears with this gentle ear dryer that  drys the ear canal after exposure to water or after wearing hearing aids or earplugs that cause sweating.
---
Share this Product