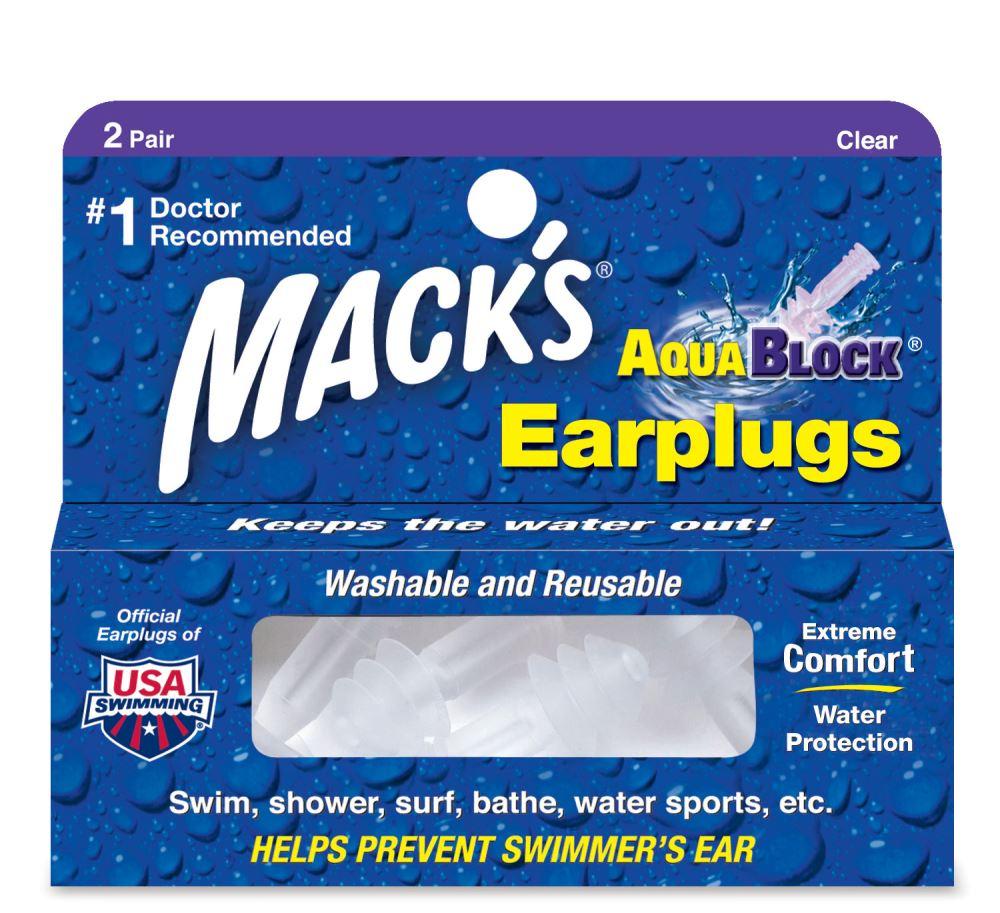 Macks Aqua Block soft flanged earplugs
Flat Rate Shipping
NZ wide shipping $6.95.
Free shipping on all orders over NZD$60!
---
Macks Aqua Block earplugs

Macks pre-molded Aqua Block earplugs are super soft flanged earplugs made of silicone and designed for extra comfortable waterproof ear protection.

The unique flex stem and triple flange design allow for a more comfortable fit which increases sealing ability and improves wearer comfort. It's the "Multiple Flanges" that create a seal that's hard to break and keeps water OUT. No more water filled ears and ear infections.

Over a life time exposure to water and cold can result in damage and infections and we may lose our hearing. This doesn't have to be. If we take care to protect our ears when we know we will be exposed to water we can minimise hearing loss and damage to our ears.

Surfers and swimmers regularly expose their ears to water. Although most won't notice any hearing loss at first eventually the cumulative effects of water in the ear may take its toll and hearing loss may occur. In addition tinnitus or "ringing in the ear" can also develop when infections and hearing loss occurs.

Don't be a deaf oldie! Get some earplugs today!

REUSABLE AND WASHABLE

Available in single pair packs and 2 pair packs in clear white or purple. Includes a shatterproof carry case.
---
Share this Product