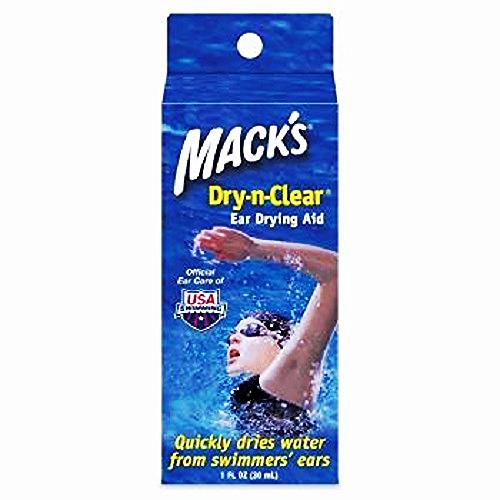 Dry and Clear ear drying solution
Flat Rate Shipping
NZ wide shipping $6.95.
Free shipping on all orders over NZD$60!
---
 Do you or your kids have water clogged ears after swimming? Kids won't wear earplugs?

Try "Dry and Clear" solution.
Brilliant! Just a couple of drops and your water clogged ears are magically dry!

Great for kids (and adults!) that don't like to wear earplugs in the water.

Make sure you protect you and your families ears from water clogging and damage that can be caused by water in the ears. This solution helps relieve the discomfort of water clogged ears by drying excess water. Formulated with a unique moisturizing agent that helps condition the delicate lining of the ear canal while drying excess water.

Swimmers ear and Surfers ear are painful conditions that result from repeatedly exposing your ears to water and are totally preventable with water blocking earplugs and by keeping your ears dry with Dry and Clear ear solution.

Use this solution after swimming to instantly dry your ears.

30ml bottle

If you hate water in your ears after swimming or surfing keep a bottle of Dry and Clear handy. Works in seconds!

Over a life time exposure to water and cold can result in damage and infections and we may lose our hearing. This doesn't have to be. If we take care to protect our ears when we know we will be exposed to water we can minimise hearing loss and damage to our ears.

Surfers and swimmers regularly expose their ears to water. Although most won't notice any hearing loss at first eventually the cumulative effects of water in the ear may take its toll and hearing loss may occur. In addition tinnitus or "ringing in the ear" can also develop when infections and hearing loss occurs.
Active Ingredients
Isopropyl Alcohol 95%
Glycerin 5%
---
Share this Product