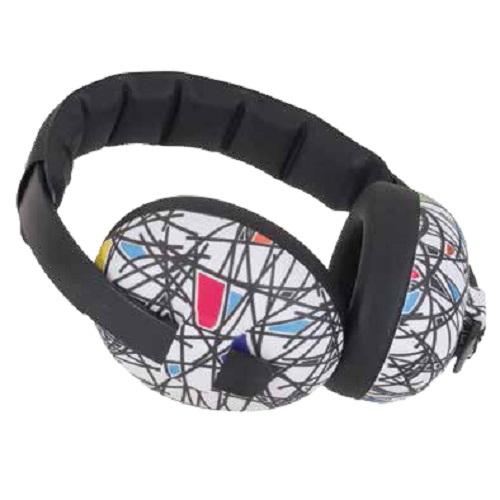 Baby Banz Mini Earmuffs
Flat Rate Shipping
NZ wide shipping $6.95.
Free shipping on all orders over NZD$60!
---
Babies and children's hearing is a precious thing that needs to be protected. Even one extremely loud noise event can cause irreversible damage to your baby's hearing. Babies and children have more sensitive hearing so can experience distress in very loud environments. These cute as a button Mini Muffs are for 3 month to 2 years old and perfect for protecting your precious babies hearing and can also be worn by newborns.

Baby Banz has developed a purpose built set of ear defenders built for children aged 3 months – 2 years.
These cute mini muff earmuffs are smaller, have padded earcups, and a lightly tensioned headband to avoid pressure on soft baby skulls. The adjustable sizing of Banz Mini Muffs allows even the youngest child to join in family activities.

Whether you are taking your little ones to an airshow, rock concert or just doing noisy work around the house, these ear defenders are flexible enough to suit any occasion.




---
Share this Product