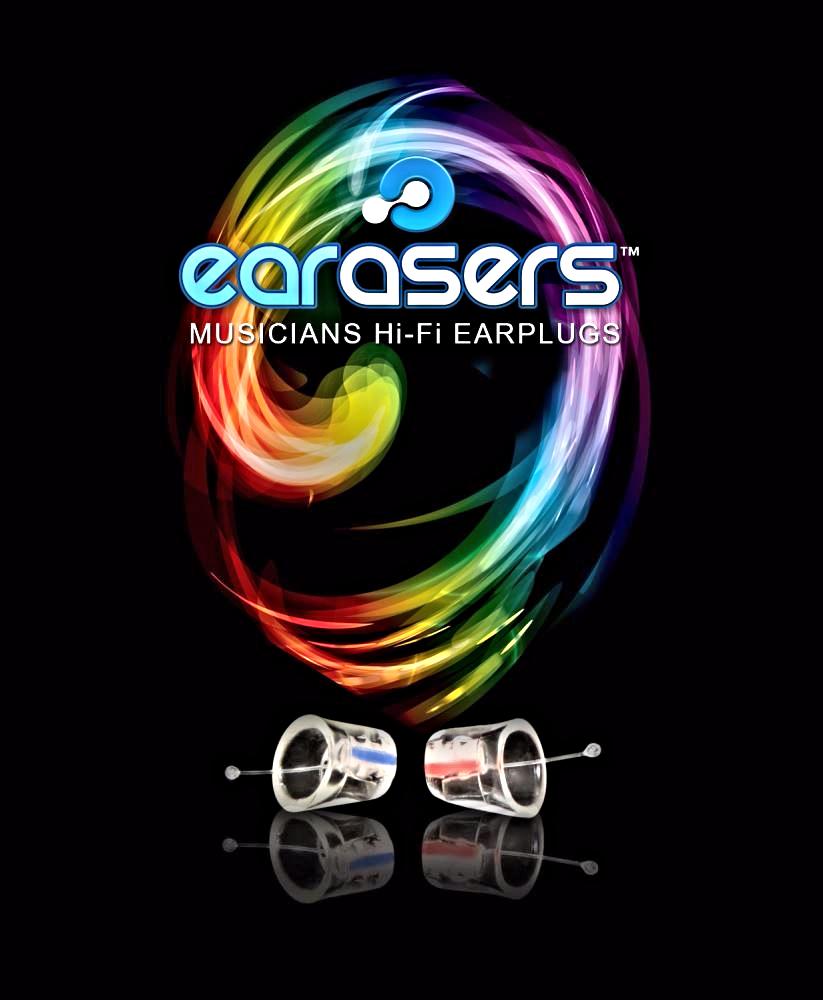 Amazing Earasers Earplugs
Flat Rate Shipping
NZ wide shipping $6.95.
Free shipping on all orders over NZD$60!
---
Amazing Earasers Earplugs. These state of the art musicians earplugs are a dream to wear. Made of translucent soft medical grade silicone these earplugs are extremely comfortable and easy to wear. They sit flush in the ear and are discreet and virtually invisible. Earasers are different from other earplugs offering a "flat frequency response" with noise protection tech kicking in at damaging levels (with a NRR of 19db at their peak) but crucially leaving a wider frequency range open to natural hearing. That means you will hear speech and music clearly and crisply whilst protecting your ears from damaging levels of noise. Earasers are currently the only "flat frequency response" earplugs on the planet giving the wearer greater clarity of sound.

Earasers are ideal for musicians, vocalists, dentists, motorsports enthusiasts and for sleeping.

Fitting guide:
See the fitting guide picture and measure your ears and follow the guidelines below.

X-SMALL – typically used by youth, such as Middle School / some High Schoolers - Very Small % of Adult population.  We always recommend adults try the SMALL before attempting the X-SMALL.
SMALL – typically the majority of Women and Younger Males (late 20's and younger).  Works well for some Adult Males who prefer a farther-in-the-ear canal fit.
MEDIUM - typically these work well with Adult Males (late 20's and up) who prefer not-so-far-in-the-ear canal fit, and the majority of Males over the age of 60.
LARGE - Very Small 1% of Adult population.
---
Share this Product