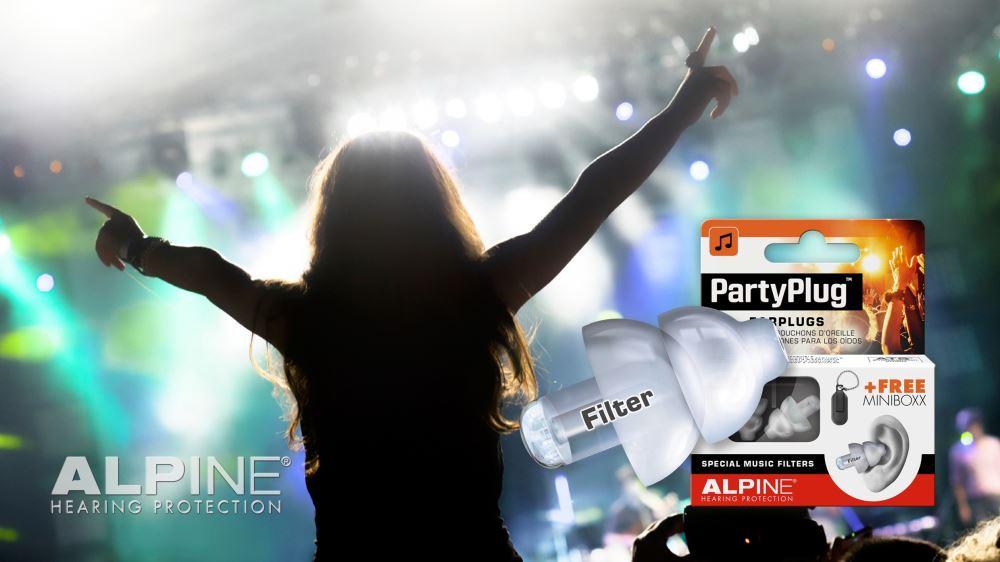 Alpine Party Plug musicians earplugs
Flat Rate Shipping
NZ wide shipping $6.95.
Free shipping on all orders over NZD$60!
---
Party Plug from Alpine Hearing Protection single filter musicians earplug
PartyPlug Ear Plugs from Alpine Hearing Protection are natural sound musician's earplugs intended for use at concerts and events.  PartyPlugs are great for situations where youdo not have control over the volume, for example at Concerts, Clubs, Events or Dance Parties.

Alpine PartyPlug Ear Plugs feature a unique thermo-reactive double-flanged Alpine earplug design for exceptional comfort and effectiveness. Each PartyPlug is equipped with an acoustic filter that lowers the volume of sound you hear without distorting the sound. That means you can still enjoy your music, and hear conversations, just at a more comfortable and safe volume level.

The acoustic filters used in the PartyPlug have a fixed filter system that works brilliantly for many common situations. The Noise reduction Rating on these earplugs are a range between 14.8 and 18.9.
---
Share this Product