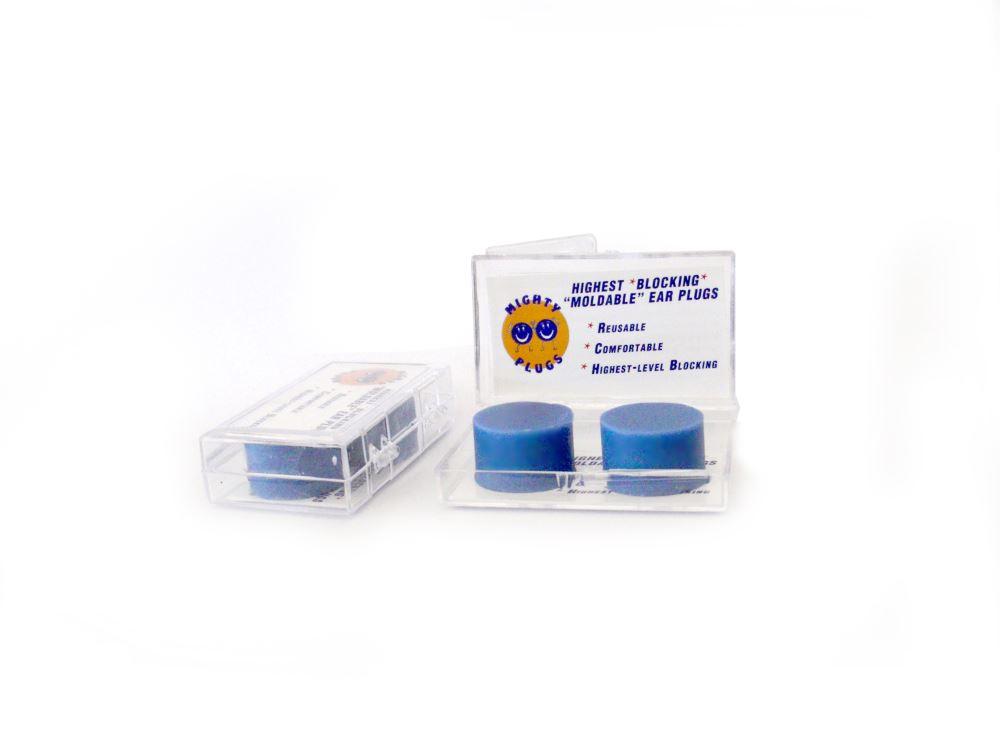 Mighty Plugs Best Beeswax Earplugs
Flat Rate Shipping
NZ wide shipping $6.95.
Free shipping on all orders over NZD$60!
---
Mighty Plugs / Worlds Finest Beeswax Earplugs.
Soft moldable comfortable earplugs that mold to your ear and you don't need to jam them into your ear canal causing irritation. 
Reusable so very economical. Discard if dirty and if plugs become hardened.

Revolutionary advanced soft-moldable ear plug forms to and seals your ear canal completely. USA made blend of pure beeswax sterile cotton and lanolin. You get a custom fit every time as your own body heat molds the plugs exactly to your ear canals contours ensuring a comfortable custom fit every time. Reusable. High Noise blocking and comfortable plugs ideal for sleeping.

One of the most effective hearing protection earplugs available. Soft and comfortable.
-Ideal for sleeping.
-Great for hunters and target shooters
-Silence snorers, noisy neighbours and traffic noise.
-Seal out water and help avoid swimmers or surfers ear.
-Wear under a hat, beanie or helmet and they don't stick out like other earplugs or muffs.
-Silence heavy machinery like a chainsaw and lawnmower.
-Blocks out wind noise under any motorbike helmet.
-Tone down noisy events like concerts, races, speedway or stockcars
-Ease pain from changes in pressure in flight. Great for airplane travel.

Suitable for all ages including infants. Use as much or as little of the wax putty as you need.
Available in single pair packs, 2 pair packs, 6 pair packs and 12 pair value packs.

Discard and replace when plugs lose their tackiness or become dirty.
---
Share this Product