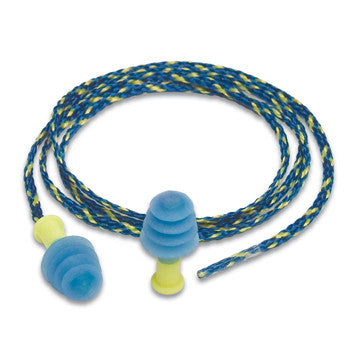 Mack's Ear Seals
Flat Rate Shipping
NZ wide shipping $6.95.
Free shipping on all orders over NZD$60!
---
Mack's Ear Seals with removable cord.
Macks Ear Seals do exactly that. They seal your ears!. These DUAL PURPOSE earplugs block sound and water. They are a quality product imported from the USA. With soft multiple flanges to create a water tight seal and an excellent noise reduction rating of 27 decibels (highest ever for a flanged earplug) they are a fantastic dual purpose earplug. Their exceptional ability to seal out water comes from the super soft seal rings and the dual durometer design which uses two plastics in the molding process to produce a stiff core for ease of insertion and the soft flanges
for unmatched comfort. They are washable, reusable, come with a removable cord and a shatter proof carry case!

Over a life time exposure to water, cold and noise can result in damage and infections and we may lose our hearing. If we take care to protect our ears when we know we will be exposed to water or noise we can minimise hearing loss and damage to our ears.

Surfers and swimmers and those exposed to loud impulse noise risk damaging their ears. Although most won't notice any hearing loss at first eventually the cumulative effects of water in the ear may take its toll and hearing loss may occur. In addition tinnitus or "ringing in the ear" can also develop when infections and hearing loss occurs.

When you reach for your surfboard, longboard or shortboard or even your bodyboard remember these ear plugs. As essential as any wetsuit, booties, swimsuit, speedos or flippers these earplugs will protect your ears in the long run. Kiteboard and sailboard users use them too!

Don't lose your hearing! Get some earplugs today!
---
Share this Product