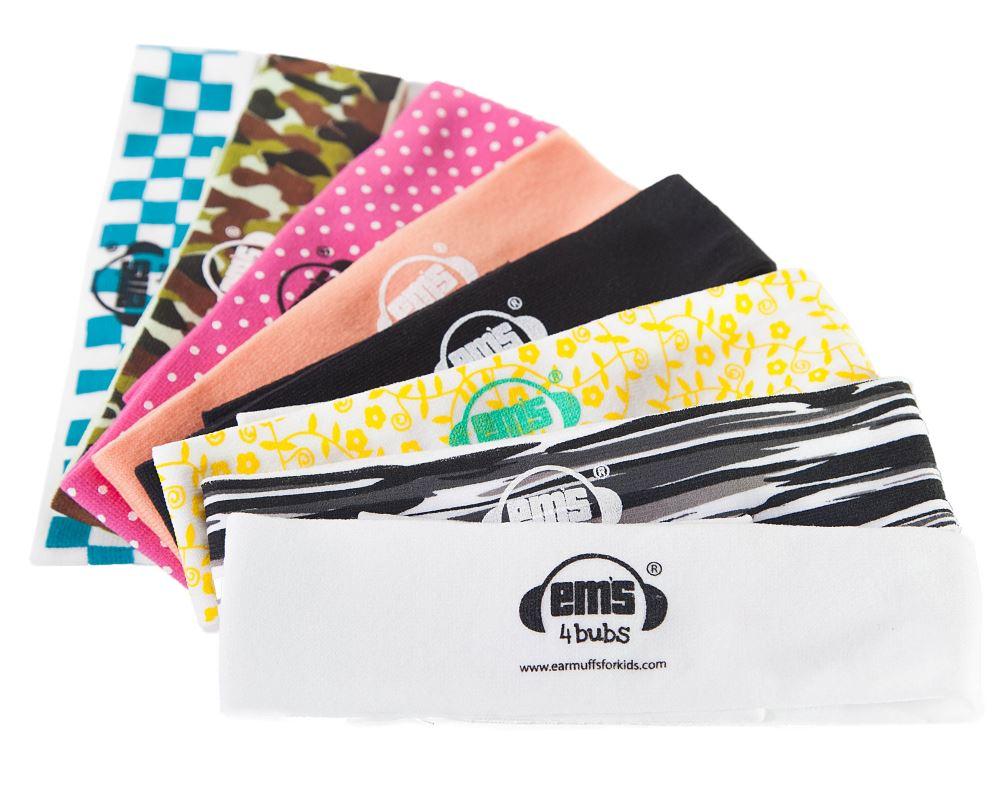 EM's 4 Bubs Headbands
Flat Rate Shipping
NZ wide shipping $6.95.
Free shipping on all orders over NZD$60!
---
EM's 4 Bubs baby earmuffs headbands in assorted colours.
Match the headband to baby's outfit with these assorted headbands. Headbands are interchangeable so once you have baby's earmuffs you select a few different headbands to match baby's outfit!
Headbands are made of soft stretchy fabric and hold the baby ear muffs on your child's head. The comfortable headband helps to disperse pressure evenly around babies skull, without putting pressure on the developing fontanels thus ensuring comfort at all times. The headband has a velcro tab allowing you to increase the size and fit of the headband across your baby's head as needed.
Lemon Floral
Blue Check
Camo
Black Oyster
White
Black
Stars n Stripes
Pink dots
Coral
---
Share this Product