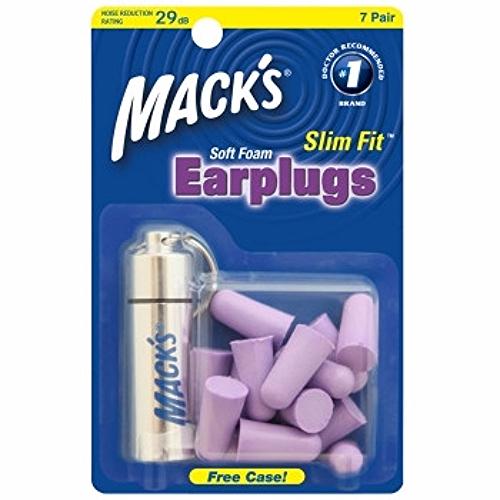 Macks Slim fit soft foam earplugs
Flat Rate Shipping
NZ wide shipping $6.95.
Free shipping on all orders over NZD$60!
---
Slim fit foam earplugs for small or sensitive ears with free carry case
See instructional video below.

Slim Fit size earplugs are the same as Macks original SafeSound®, but smaller. Made with super soft foam, these earplugs are perfect for extended use where comfort is paramount.

If you have tried regular foam earplugs and found them uncomfortable it may be because they were too big and caused irritation. These are just the right fit for small or easily irritated ears or ears with narrow ear canals. Try these and feel the difference in comfort level without compromising on noise reduction levels.

Great for:

• Sleeping
• Studying
• Shop noises
• Work
• Travel
• Loud event
• Shooting

Molded with state-of-the-art, super low-pressure foam, slow release comfort foam. • Fully skinned and tapered, providing unmatched user comfort and hygiene. • User preferred purple color makes them as easy on your eyes as they are on your ear • Aluminum keychain carrying case included.
---
Share this Product