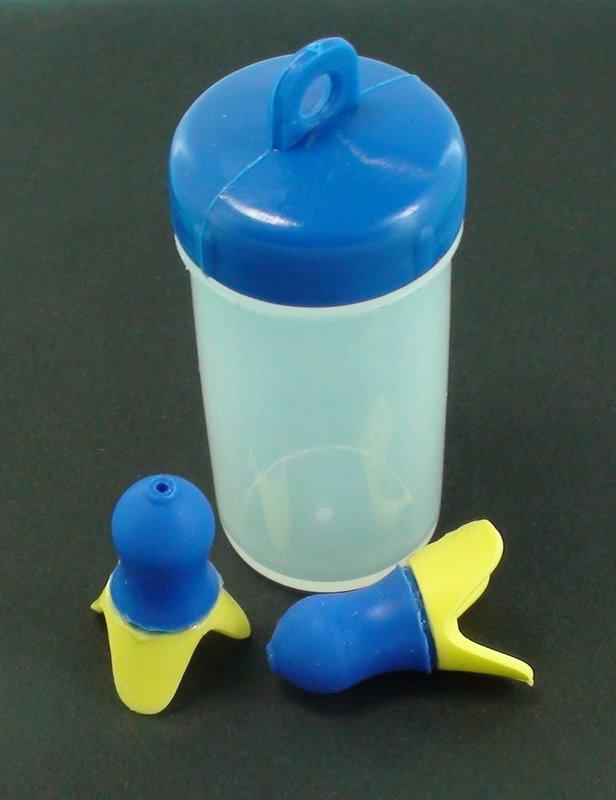 QuietEar musicians and motorcycle earplugs
Flat Rate Shipping
NZ wide shipping $6.95.
Free shipping on all orders over NZD$60!
---
 QuietEar Ear Plugs from HearTech features variable noise reduction (VNR) technology which lets you hear what you need to hear (voices and other sounds in the voice frequency range) while protecting you from dangerous higher frequencies and providing increased attenuation as the volume increases.

QuietEar earplugs have a built-in acoustic filter in the form of a precisely designed vent. As the volume of surrounding noise increases QuietEar automatically provides increased attenuation which results in higher noise protection at higher noise levels. This means that at lower noise levels you can still hear voices without having to remove your earplugs. QuietEar earplugs offers differential noise attenuation at high and low frequencies, which means sounds in the range of the human voice are always attenuated less than the higher, more dangerous, frequencies. The vent also means QuietEar is more comfortable for extended wear, allowing your ears to breathe and reducing the feeling of being cut off that occurs with many solid earplugs.

Made of durable and washable pre-molded silicone, QuietEar plugs can last for months or even years as long as they are cleaned with mild soap and water after each use. Blue with yellow flanges.
Available in 
Average size: single pair pack with container
Small size: single pair pack with container
2 size trial pack with 1 pair small and 1 pair average with 1 container
Average fits most adults and small is for children, teenagers and women and men with smaller ears. If you are unsure of your size try the 2 size trial pack for correct fitting.
NRR 14

QuietEar Reusable Variable Noise Reduction Ear Plugs are the perfect ear plug for all the following applications:
Motorcycling
Shooting and hunting
Industrial work areas where you need to have protection but still need to hear voices (up to 100dB)
At the movies where surround sound is too loud
Military and police tactical applications
Loud concerts 
---
Share this Product