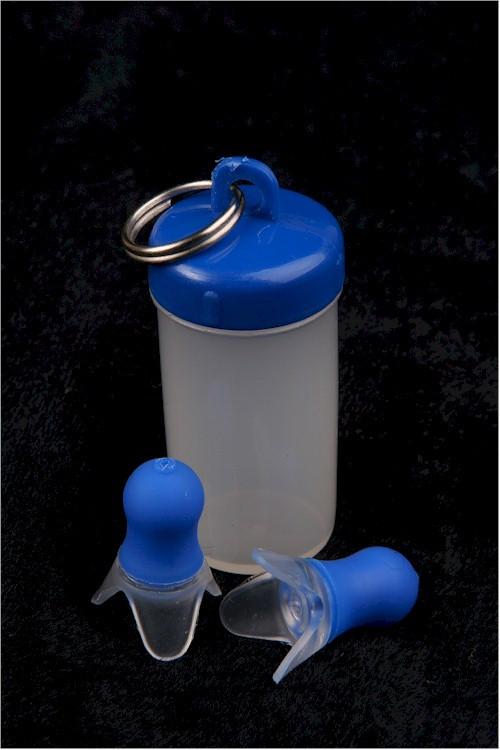 FliteMate Flying Ear Plugs
Flat Rate Shipping
NZ wide shipping $6.95.
Free shipping on all orders over NZD$60!
---
FliteMate Flying Ear Plugs
Another great product from Heartech designed to reduce pressure build up in ears while flying.  During takeoff and landing there are rapid changes in air pressure often causing pressure to build up painfully in the inner ear. Using FliteMate ear plugs during takeoff through to landing moderates the pressure changes giving the inner ear more time to adjust to the changes in pressure that are unavoidable during flying trips.

FliteMate ear plugs have a tiny vent in the ear plug body that lets the higher pressure inside the ear dissipate slowly over time allowing the inner ear enough time to adjust to the change in air pressure. For many people this additional time means reduction or elimination of the ear pain that so many passengers suffer during their plane rides.

In addition to managing the pressure changes to reduce ear pain, FliteMate ear plugs also reduce the constant noise that can make flying so tiring. With a NRR of 22 volume is reduced by almost 75%, while still allowing for conversation. FliteMate retains natural sound characteristics so they will not distort the sound of music at concerts and clubs making FliteMate a versatile earplug for various situations. 
The clear flanges make your FliteMate earplugs practically invisible when worn. FliteMate ear plugs are washable and reusable making them a very economical option that can be used again and again.
Available in 
Average size: single pair pack with container (case does not come with a metal ring)
Small size: single pair pack with container (case does not come with a metal ring)
2 size trial pack with 1 pair small and 1 pair average with 1 container (case does not come with a metal ring)
Average fits most adults and small is for children, teenagers and women and men with smaller ears. If you are unsure of your size try the 2 size trial pack for correct fitting.
---
Share this Product