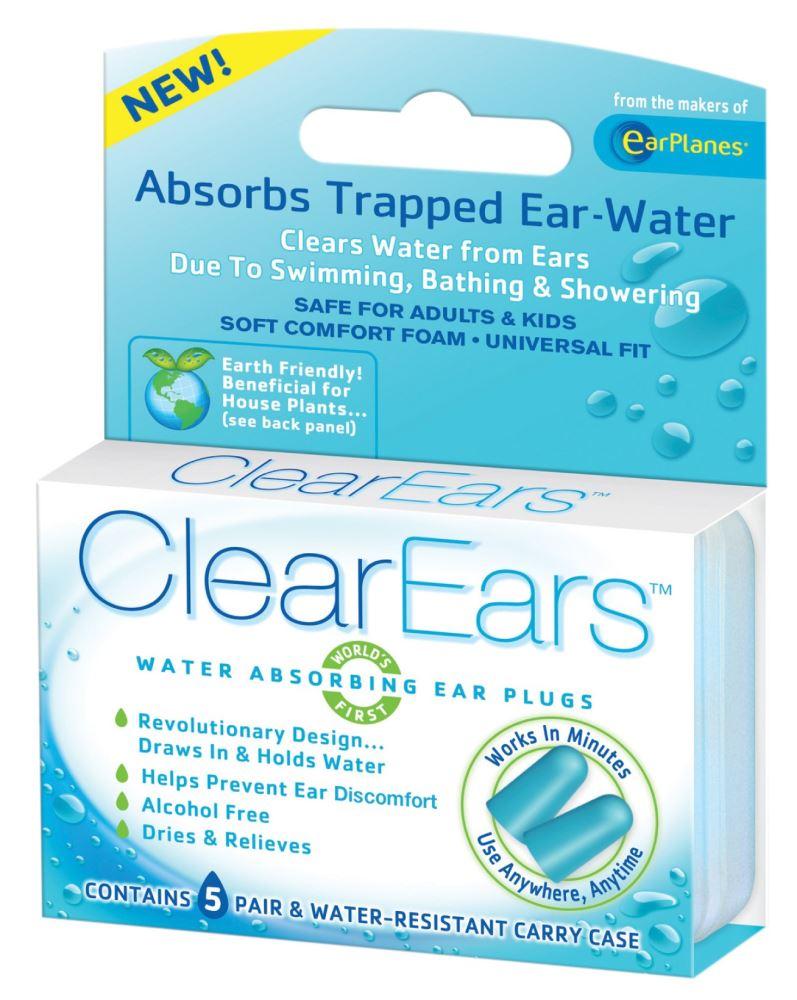 Clear Ears water absorbing earplugs
Flat Rate Shipping
NZ wide shipping $6.95.
Free shipping on all orders over NZD$60!
---
Need to quickly clear your ears after swimming surfing bathing or showering?  Try Clear Ears water clearing earplugs! 
Worlds first patented water absorbing earplugs. These earplugs work by clearing water clogged ears after swimming, bathing and showering. Great for sensitive ears and infected ears that need to be kept dry. This revolutionary design clears trapped water from ears by quckly absorbing trapped water . Simply roll and insert into ear canal and leave for 5 -10 minutes to fully absorb trapped water. 
Trapped water in the ears is a leading cause of swimmers ear and ear infections. Trapped water should always be cleared from ears to prevent complications.   
5 pairs in a water resistant hard plastic carry case.  
Recyclable product: Clear ears are made from a material that is nontoxic for people and plants so that after you have finished with them. Clear ears can be cut up and added to your house plants soil to help retain moisture.    
---
Share this Product