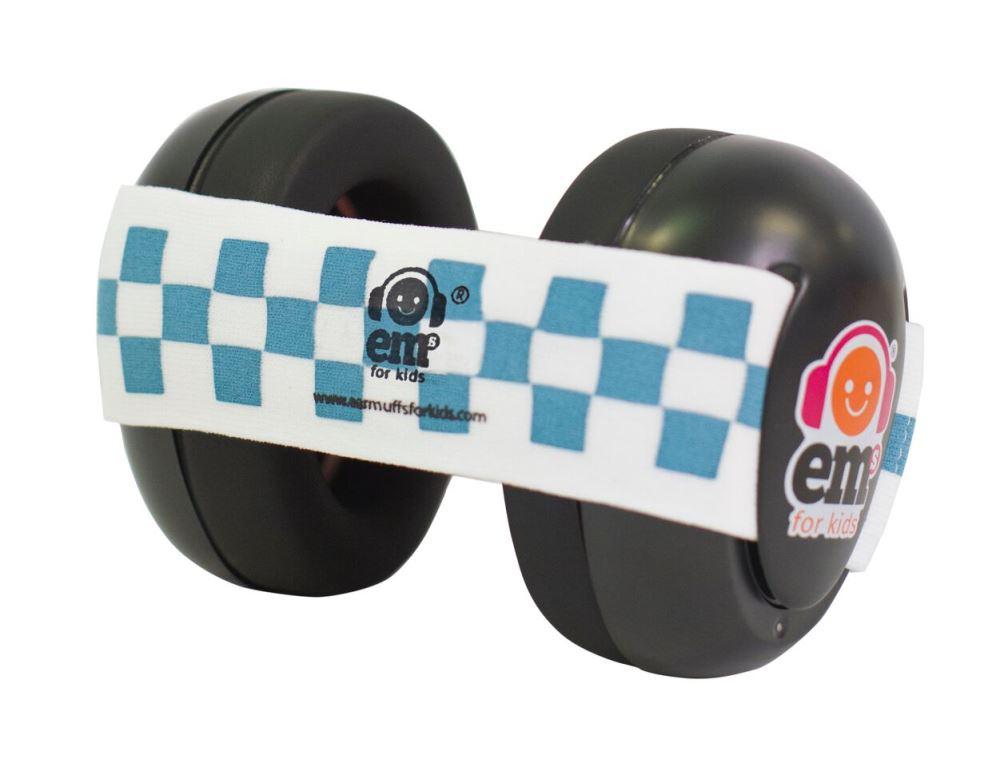 EM's 4 Bubs Baby Earmuffs
Flat Rate Shipping
NZ wide shipping $6.95.
Free shipping on all orders over NZD$60!
---
From newborn to 18 months, EM's 4 Bubs baby earmuffs are the perfect hearing protection, especially designed for very young babies.
EM's 4 Bubs baby protective ear muffs use a soft fabric headband to hold the baby ear muffs on your child's head. The comfortable headband helps to disperse pressure more evenly around the skull of your baby, without putting pressure on the developing fontanels and ensuring comfort at all times. The headband has a velcro tab allowing you to increase the size and fit of the headband across your baby's head as needed.
The one size fits all headband is suitable for ages from newborn to around 18 months and comes in a range of colors for you to choose from. Each pair of Em's for Bub's baby ear muffs comes with one headband and either black or white ear cups. Additional colored headbands can be purchased separately.
Em's 4 Bubs are the world's smallest and lightest kids hearing protection earmuffs. Comfortable for your child to wear and small enough to pop into your change bag on your way out the door.
Our protective ear muffs are designed with your child's safety in mind. The small cupped earmuffs are large enough for your child's ear to fit securely inside without being squashed. When the headband is fitted correctly the foam filled cups form a seal which prevents noise from entering the infants earspace.
Children's hearing protection earmuffs can be used to help settle your baby and protect their delicate hearing in a variety of noisy environments.
Our happy customers use baby ear muffs during these events:
DIY renovations
Vacuuming
Lawn mowing
Sporting events
Music concerts
Church
Fireworks
Airshows
Motorsport events
Daycare
Specifications:
NRR : 22dB
Weight : 100 grams
Dimensions : 9cm H x 7cm W
Mean Attentuation @ 1000Hz : 26
Mean Attentuation @ 1000Hz : 30
Protect the future of your child's hearing and buy your pair of EM's 4 Bubs baby ear muffs today.
---
Share this Product